Take a sneak peak at our
New February Fashions and Save!

Be the first to see what we've got in store for you in February and start saving right away! Enjoy savings of 25% or more on all of our new fashions until February 28th! Check back often for new additions to this sale throughout the month! 
Exclusive to our Newsletter Subscribers:
Save even more!   Today only, our cherished newsletter subscribers can take an extra 20% off  your total purchase!  Offer is good only through midnight tonight (Pacific Time).  Use code 

VICTORIA

 at check out to get these savings.


Romance is in the air on our blog
Mitchell's Romance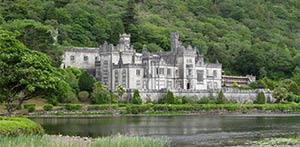 Valentine's Day is on the way and we're getting a head start on romance! Mitchell Henry loved his bride, Margaret Vaughan very much. They visited Kylemore Lodge in Connemara, Ireland on their honeymoon. Both of them fell in love with the area. Nine children later, Mitchell built Kylemore Castle as a gift to her and what a gift it was! Read more about their romance and Kylemore Castle on our blog.
Bye-Bye to savings on our New January Silks!

The clock is ticking down on our January New Fashions and Hats Sale. When the calendar turns to Feburary they settle in at their normal retail price. Take advantage of the final days of this sale to save 25% or more on luxurious silks in taffeta, plaids, stripes, and textures!
Happy Birthday, (Pearl) Zane Grey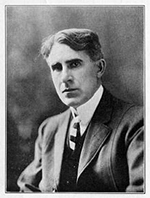 Zane Grey's first name might have originated from newspaper descriptions of Queen Victoria's mourning clothes as 'pearl gray.' He was born on January 31, 1872 and was the great-grandson of American Revolutionary War patriot, Ebenezer Zane. He was intrigued with history from and early age and eventually turned that love into popular adventure novels and stories about the American frontier. His best selling book was Riders of the Purple Sage.
 
Hats are going fast in Clearance!
We had an overabundance of hats and headpieces inclearance. Now we just have an abundance! Hats and headpieces are 'flying off the shelf' and landing on doorsteps everywhere. We also have many fashions available! All items are ready for immediate shipping. Remember that they are only available in the size and color indicated and are available on a first-come, first-served basis.
Around the Web
Take a pictorial tour of Wales in the 1890s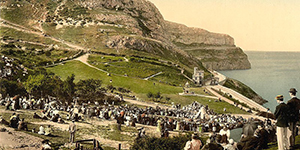 You may remember when Ted Turner thought it was a good idea to 'colorize' some black-and-white films more than 30 years ago.  It did its job but it wasn't a very good job. Photochrom is similar. It was a process was used to create colorized images from black-and-white negatives. This and all of the photos in the blog article at 5-Minute History used this process to create 'color' images. True color photography existed in 1890s but it wasn't commercially viable, yet. This was a less expensive way to achieve the same goal.
 
5 Things Victorian Women Didn't Do (Much)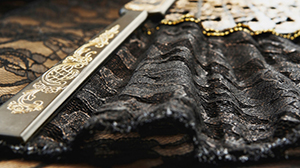 Elizabeth Dunn of History.com shares insights on five misconceptions about women's lives during the Victorian era. You may be surprised by what she's discovered!
 
Let Helen Allingham be a harbinger of Spring!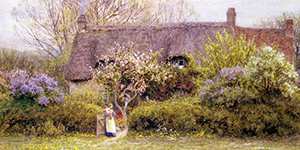 Yes, it is many weeks until it is officially spring in the Northern Hemisphere and many of us are still in the depths of winter. Let's think of warmer days and the colors of spring with this stroll through the watercolors and illustrations of Victorian artist Helen Allingham on 5-Minute History.


Quick Links that you might like:


New and Featured Fashions
Dresses
Blouses
Skirts
Accessories
By Era
Ball Gowns
Jewelry
Downton Abbey
Steampunk
Ensembles
Ballgowns
Vests
Civil War Era